Dallas, TX - April 3, 2019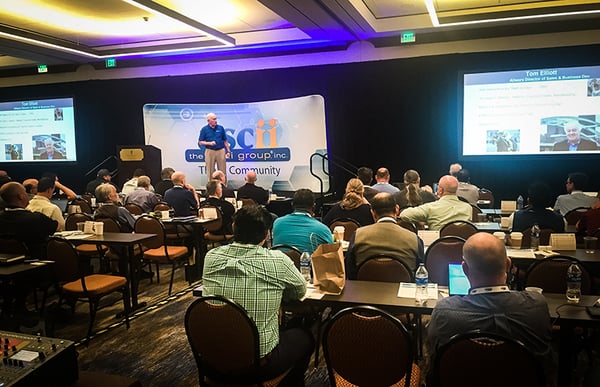 Allworx participated in the ASCII event in Dallas last week in conjunction with our Distributor Partner, C T Distributing. The event was well attended, with over 150 Managed Service Providers (MSPs) at the sessions. Allworx was an exhibitor at the large-scale trade show with over 50 other vendors, and also made a presentation to the attendees. There was a lot of interest after the presentation — and on the trade show floor — in how to use the Allworx platform to incorporate voice services as an offering for MSPs that have been selling only data services.
The Verge phone line and its integration with the Allworx Reach mobility platform were of particular interest to the participants. In addition, Contact Integration between the Allworx servers, Allworx Verge phones, and users' other contacts in Outlook and smartphones grabbed a lot of attention.
MSPs at ASCII and other recent trade show events are inundated with cybersecurity offerings from vendors, so an Allworx offering that would allow entry into the Voice communications market represents a real incremental revenue source that many of the MSPs saw as a unique offering. Allworx plans on attending two more ASCII events this year in Charlotte, North Carolina in May and in New Jersey in September.